Ridging plastic mulcher -
Female friendly type
Female friendly type multi-purpose complex machine by Bulls!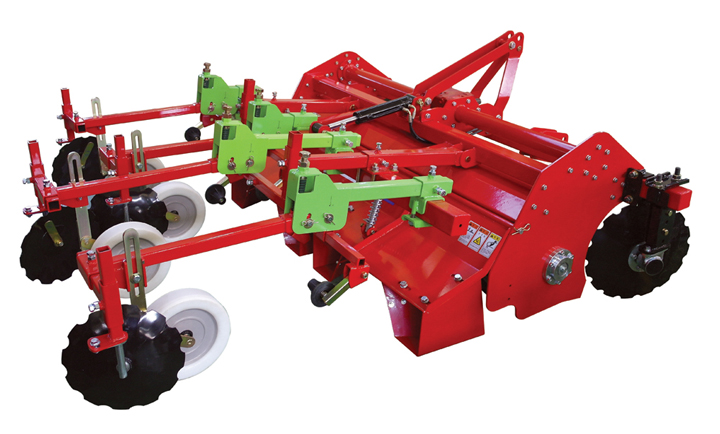 BG-800BSS(small tractor)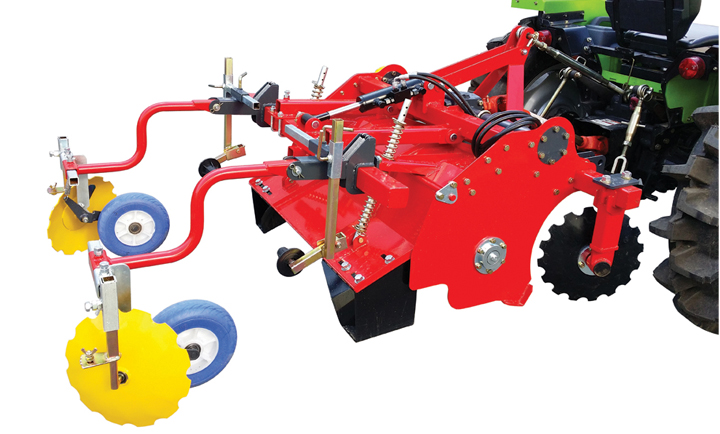 BG-600B(cultivating tractor)
This female friendly type multi-purpose complex machine can perform the various work for small sized tractor(35HP above) and cultivating tractor.
Excellent labor saving effect as plowing work + ridging formation and plastic mulching work are all available.
Convenient attachment and detachment.
VIDEO PLAY
Model
Dimension(mm)
Weight(Kg)
Length
Width
Height
BG-800BSS
2450
1900
980
570
BG-600B
1800
1700
830
360
Model
Main machine
Ridge type
Function
Usage
Ridge
Spray
Mulching
BG-800BSS
Small size tractor(Min. 35HP)
2 round ridges
○
○
○
BG-600B
Cultivating tractor
1 flat ridge
○
○
○
Specification can be changed without notice for upgrade.
SPECIFICATION