Tractor attachment type seeder -
for vegetables such as spinach
It is an integrated type of ridging machine, it can perform ridging formation and seeding at the same time.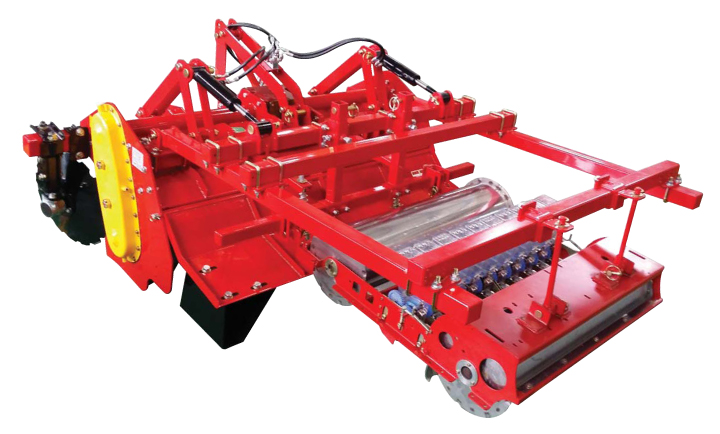 It is an integrated type of ridging plastic mulcher
→ Labor saving effect is doubled.
Easy to mount and attach as tractor type.
Economical due to more than 50% reduction in seeds.
Easy attachment and removal of seed canisters.
Various seeds can be sowed(lettuce, spinach, radish, carrot and young radish etc.)
VIDEO PLAY
Model
Dimension(mm)
Weight(Kg)
Min. Power(HP)
Applicable
Capacity
BG-1800SM
2300 x 2300 x 1010
590
45
lettuce, spinach,
carrot, young radish etc.
13 rows seeder
Specification can be changed without notice for upgrade.
SPECIFICATION