Underground crop harvester -
For multi-purpose such as onion, garlic, etc.
Bulls underground crop harvester is definitely different!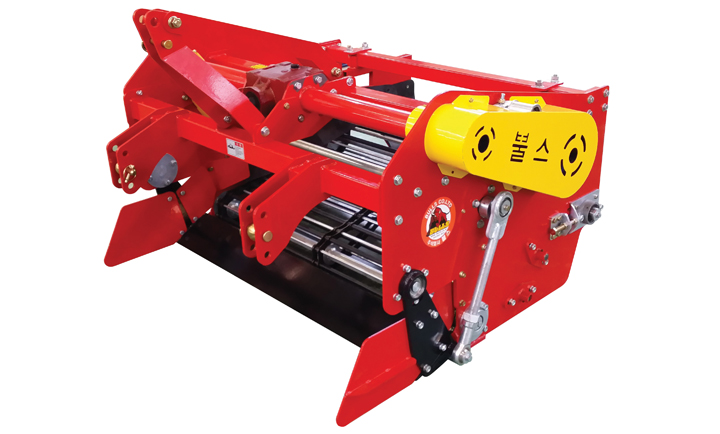 BG-1200H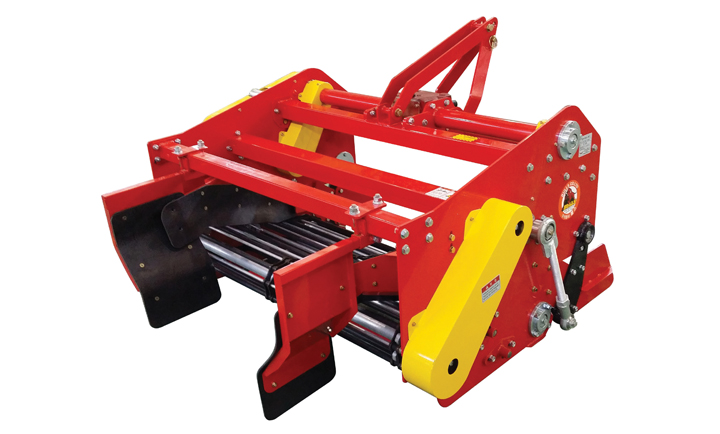 BG-1500H
Underground crop harvesters such as onion, garlic.
Tractor's 3-point link connection makes it easy to mount and detach.
Possible to harvest garlic and onion by adopting back and forth vibration device.
There is no damage when harvesting underground crops such as onions.
Collects harvested crops into the center and prevents them from escaping from the furrow.
VIDEO PLAY
Model
Dimension(mm)
Weight(Kg)
Length
Width
Height
BG-1200H
1615
1500
1140
270
BG-1500H
1615
2040
1140
310
BG-1400GN
1620
1650
1090
325
Model
Dimension(mm)
Min. Power(HP)
Applicable
BG-1200H
1200
40~50
onion, garlic etc.
BG-1500H
1500
40~50
BG-1400GN
400~1200
40~50
Specification can be changed without notice for upgrade.
SPECIFICATION
Back and forth vibration device

Guide plate

Guide variable device

Belt tension adjuster